Meh, not much to say in all honesty. I just thought the fans would enjoy seeing this :3 It was not made by me, so please don't claim I stole anything. It was made by a dress up game website I often check out due to all the fun and cute Monster High games and other series too, like Bratzillaz. It's filled OVER the brim with Monster High though :3
Anyway, its a Mae Tallick dress up game. You can sorta make the others though if you wish to try to make Ari, Alie, Una, or Nita.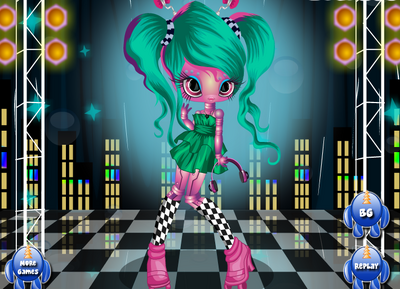 The link is: http://www.starsue.net/game/Mae_Tallick.html
Ad blocker interference detected!
Wikia is a free-to-use site that makes money from advertising. We have a modified experience for viewers using ad blockers

Wikia is not accessible if you've made further modifications. Remove the custom ad blocker rule(s) and the page will load as expected.